Inner Outer Nature Part I: Ecodharma Training Retreat (for Experienced Practitioners and Dharma Leaders)
With Johann Robbins, David Loy, Lin Wang Gordon and Cornelia Santschi
July 21 - 30, 2022
PUBLIC REGISTRATION OPENS, January 18, 2022
Rocky Mountain Ecodharma Retreat Center is an ideal location for this nature meditation retreat. The center is extraordinarily beautiful, pristine and peaceful, with a wide variety of trails, wildflower-covered alpine meadows, creeks, and rocky crags. The mountains, forests and river naturally work to settle the mind, while living and practicing together creates personal connections and mutual support.
Ecodharma Training
See testimonials at bottom of page
The ecological crisis is the greatest challenge humanity has ever faced. And we have Covid to deal with too. Are you feeling overwhelmed? How does modern dharma help us understand and engage with all of this? New teachings and practices are now emerging in response to the realities of the current situation: we are calling this Ecodharma.
This training and nature retreat is a ten-day experiential immersion into ecodharma, specifically for dedicated practitioners, dharma leaders and teachers. Our sense of separation from nature is at the root of the ecological crises our civilization faces, and ecodharma is a path of deconstructing that separation, thus reuniting our inner nature with outer nature. Ecodharma practice is about healing our relationship with the rest of the natural world, so that an appropriate and authentic response to suffering can arise, which unifies our personal and spiritual transformation with social engagement. In this time of pandemic, and ecological and social crisis, the earth calls upon us to do what we can in response.
In the first few days we will connect deeply with the natural world, grounding ourselves in the joy and healing of being and practicing outside, while building a supportive and safe sangha. Then we will begin to explore the more challenging side of our relationship with nature: the grief, fear, anger, and guilt we feel while watching the earth's climate and ecosystems deteriorate, along with increasing social, economic and political unraveling. Together we will touch into eco-trauma and eco-grief, including the trauma and grief of the pandemic; working with them while supported by deepening nature practice and sangha relationships. Then, after detailed preparation, there will be a two-day/two-night solo, in which solitude and silence increase our individual capacity to see, hear, and feel the connections between our inner and outer nature, building strength, resilience, and joy. Afterwards we gather in sangha together for integration and finding our ways forward.
This training retreat is not about learning a set, prescribed method, and a lot of the program is experimental and flexible. Both individually and collectively, we will respond appropriately to the situation at the time we gather. Our goal is to support and catalyze deep personal learning that you can apply to your own dharma practice and leadership, in order to develop ecodharma in your own way. The uniqueness and authenticity of our own experience shapes how each of us understands dharma, and this training will reflect that in everything we do. Our hope is that this experience informs, motivates, and empowers you to bring ecodharma into your own dharma and your own life.
The retreat is often but not always silent, and will include instruction and practice in both sitting and walking meditation in nature, Q&A, discussion, sharing, a dharma talk, individual one-to-one meetings with the teachers, and open practice time as well. The intention is to co-create an ecodharma lab, where we are all experientially learning together and discovering the best ways to do this crucial work.
It is highly recommended that if possible Ecodharma Training Retreat participants stay for the second week so that you have more time to integrate and deepen your experience. The Silent Nature Retreat (July 31-August 7) will be much quieter and simpler than the training retreat, making it an ideal space to let the training's potent energy continue transforming in its own way and time. For those doing both weeks there will be a one day solo in between, on Sunday the 31st.
Register for the Entire 18 Day Inner Outer Nature Retreat here (cost of combined is less than cost of booking each retreat separately).
This Retreat Includes:
Deep guidance and instruction for meditation in nature (both sitting and walking) to deepen our experience of connection with nature, while dissolving the sense of a fixed and separate self.
Sitting and walking meditation in beautiful wild settings
Free time for meditation and rest
Evening campfire dharma talks
One on one discussions with the teachers
Three wonderful vegetarian meals daily, including all food (no cooking needed) for solos
Camp site or indoor room
About Solos
Being alone in nature is powerful medicine, and an incredible opportunity. The solo is a time to heal, connect, explore and relax: opening deeply to the power and beauty of the environment, with the freedom that solitude provides. Over time, the elements, plants and animals become our teachers, the land our home, and silence our cherished companion.
The solo does not require intense physical exertion, or even backpacking, you can solo in our campground near the lodge if you prefer not to go far. The solo is not a survival course or an ordeal, and does not require anything particularly challenging, except to simply be in nature, with one's self.
There is ample instruction, preparation, support, and flexibility for the solo, so each participant can benefit fully from their experience. All necessary food is provided, with no cooking or stove necessary. Everyone can do their solo in a variety of locations, anywhere from next to the lodge to deep in the wilderness. Most past participants have found the solo a highlight of their retreat. If you are are physically or medically unable to camp during the solo, you can continue sleeping in the lodge for the solo. Otherwise plan on bringing a tent, sleeping bag, pad, etc. so you can camp out.
General Retreat Guidelines
The retreats are designed to be enjoyable, not rigorous, but participants are expected to have a willingness to maintain silence, to help with yogi jobs, and to cooperate with the group structure.
Some camping experience (car camping or backpacking) is helpful, but not necessary.
Being in good health, able to camp and hike (at least the easier) trails at the center.
Having the necessary clothing and equipment to enjoy being outdoors in a variety of conditions. We will be outdoors a lot, under the barn or another shelter in case of bad weather, including meditating, eating and walking.
This is a Covid vaccination-safe retreat. Everyone will have complete Covid vaccination (with boosters), and therefore we will be free of the need for masks and social distancing. We look forward to being in sangha safely and without fear, enjoying the human contact we all need and want.
If you are not sure about any of this, please inquire.
Time and Transportation
The retreat begins at 4:00pm on the first day, and ends about 1:00pm after lunch on the last day. If you are flying into Denver, the airport is about 90 minutes from the center, so you should plan on your flight arriving no later than 1:00pm to reach the retreat center on time. Return flights departing from the Denver airport should leave no earlier than 4:30pm, so you can get to the airport on time. Please do not plan on leaving the retreat early or arriving late. If camping you might want to allow some extra time to set up your tent before the retreat starts.
Please note that the center is at 8500 feet, similar to most Colorado ski towns. If you are concerned about acclimating from sea level, you might consider arriving a day or two in the Denver/Boulder area before the retreat.
Contact
You will be out of contact with no internet access or cellphone service during the retreat. Please complete all personal business before you arrive. The staff will have the ability to make and receive emergency calls or emails on your behalf, but phone and internet are not available for personal use.
Approximate Daily Schedule
We awaken at first light, hot water and coffee are available, and we meditate outside. Then breakfast is put out, and everyone eats and then packs their lunch. Daily activities include being out on the land doing sitting, walking, and hiking meditation, including meditation instruction, with teacher support including individual and small group practice discussions. After dinner there is an evening meditation, followed by a dharma talk around the campfire, and then bedtime or optional practice when it gets dark.
Silence
Every effort is made to support a deep and fruitful retreat, and noble silence is a valuable part of the process. With exceptions for dharma talks and other modes of support, and special discussions and exercises in the afternoons, we will be in silence.
Lodging Options
You may camp in a beautiful campsite, or stay in the lodge. Lodge rooms are for single individuals or couples or friends registering together.
Lodging Options
Camping
Glamping
RV Camping
Curtained Bed Space
Single Room
Semi-Private Nook (single) see more details on registration page
Double Room (2 single beds; for couples or people that register together only). Note: the price is for 2 people.
Double Room (1 double bed; for couples only). Note: the price is for 2 people
Cost and Dana
The cost of the retreat is set as low as possible and only covers expenses: renting the center, food, cooks, insurance, and staff travel. The teachers and manager are not paid, and are supported with dana.
Scholarships
It is our intention that cost not be an impediment to practice, and scholarships of up to $375 are available. Scholarship recipients are not eligible for single or double rooms.  If you cannot afford to attend without one, you can ask for a scholarship on the registration form.
Payment, Deposits
A non-refundable deposit of $120 is due at the time of registration. Full payment is due 45 days before the retreat start date; your credit card will automatically be charged at that time.
Cancellation, and Refund Policies
If you cancel your retreat at any time, the $120 registration fee is not refunded. If you cancel within 45 days of the retreat no refund will be given, but in an emergency we may grant exceptions on a case by case basis.
Teacher Donations (Dana)
None of this cost share goes to the teachers or to the manager, who are solely supported by the dana (generosity) of the participants. In the tradition of the Buddha, teachings are offered without a set fee, keeping costs as low as possible, so no one is excluded due to finances. In turn, we ask that your donation be as generous as possible within your means. Please bring a check or cash. We are grateful for your support.
Optional Self-Retreat July 19-21- $130
Those attending the Ecodharma Training are welcome to show up two days early, on Tuesday afternoon July 19, for a two night self-retreat. Full dharma support, including how to do a camping self-retreat, setting intentions, finding a campsite, a teacher one-on-one if desired, and integrating back into sangha, will be provided. Meals are not included, bring a small camp stove and food. This is an incredible opportunity to find your own spot on the land, and go deeply into silence and stillness, surrounded and held by nature.
Click here to register for the optional Self Retreat.
Additional Covid Information
Participants will be required to be fully vaccinated including a booster at least a month before the retreat begins.  Other Covid protocols may be added to keep everyone safe if the situation changes.  Please see covid updates here:  https://rmerc.org/covid-policies/
To insure everyone's safety and ease, we will be asking anyone with any COVID symptoms not to travel to Rocky Mountain Ecodharma Retreat Center (RMERC) for the retreat.
We will also require anyone who develops any COVID like symptoms or becomes sick at the retreat to leave RMERC and return home immediately, to protect the health of the other yogis and teachers. If someone gets sick or needs to be quarantined we are not able to do that at RMERC, especially as the altitude is not conducive for healing respiratory illness.
Food and Meals
Three simple vegetarian meals a day will be provided from dinner the first day through lunch of the last, including solo food which does not require cooking or a stove. If you want a snack between meals, or supplemental protein such as jerky or packaged fish, you can bring a small quantity of packaged unrefrigerated food. Tea and coffee along with milk and sweeteners are available before and during breakfast. Please do not bring anything that needs refrigeration (medicine excepted). Excessive snacks are unnecessary: if you need a boost, a little gorp or an energy bar is sufficient for most people.
To allow us to be out on the land we will be packing our lunches after breakfast. Please bring a plastic container or two with tight fitting lids to carry your lunch in.
Special Needs
Figuring menus and quantities, shopping, organizing, and cooking are complex and crucial tasks for a retreat. We provide simple, wholesome, natural, predominantly organic, vegetarian meals. We can accommodate common food allergies such as gluten, soy or dairy, but not preferences. Make sure to include on the registration form full details of any special allergy or health needs you have beyond basic vegetarian, and we will contact you if they require discussion. You do not need to specify vegetarian or shellfish allergy, as we do not serve meat or fish.
(Yogi) Jobs
Some of the work necessary to support the group will be handled by participants during the retreat. You will be able to choose your yogi job, and will keep it throughout the retreat. Most participants find serving others in this way quite enjoyable, and a great opportunity for practice in action.
What to Bring
Click Here for a What to Bring List
Testimonials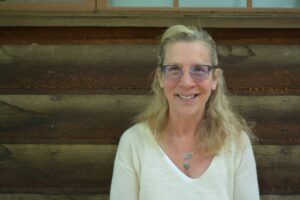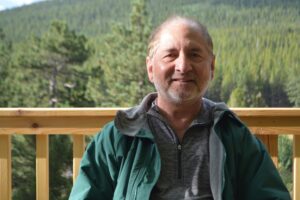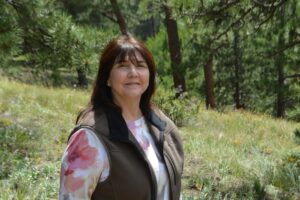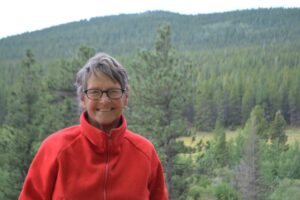 Teachers