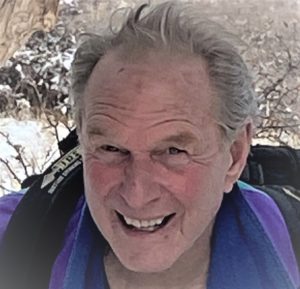 Frederic is a renaissance kind of guy — scholar and published author of Between Two Worlds: The Riddle of Wholeness; Founder and Director of two nonprofits; community activist through the MIT U-Lab; working in fields as diverse as pregnancy and infant loss to Human Resources VP for an entrepreneurial start-up rocketing to $50,000,000 sales; poet of over 200 poems; and an active coaching and mentoring practice for those wanting clarity and connection with their deeper soul. He has deliberately synthesized his background in clinical psychology, spirituality, meditation, mindfulness, energy medicine, somatic experience, neuroscience, wisdom traditions, evolutionary psychology, yoga, solo vision quests, professional dance and world travel adventures into practical and loving teachings. The theme running through his diverse life is to explore, embody, and share Wholeness. His heart is to be of benefit — whether befriending a homeless on the streets, joining a local cause to stop fracking, writing a poem, or mentoring those in his coaching practice of 40 years.
Events with Frederic Wiedemann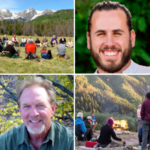 Nature + Mindfulness + Joy
June 9, 2021
Yes! This is an IN-PERSON retreat! We hope you are as excited about this as we are! And yes! We two teachers and the retreat center itself is taking every precaution to ensure this is COVID-SAFE. You can read more about all this in a special section below. Yo, this will not be your typical meditation retreat – no hours of silence, a lot more fun, a lot more deliberate community building, amazing outdoor camping only, and everything is entirely outdoors … in early summer, at 8,600 feet in the Rockies. If you are still reading, here are more details! Nature itself will be our guiding teacher, mindfulness our integral practice, and joy our healing medicine! On this uniquely fun retreat, in this extraordinary wilderness, we will weave together short periods of silent meditation, heart-opening experiential exercises, conscious community building, a full-day solo, and play, laughter and movement. The main goal of the retreat? To foster joy through connection – with nature, with the community, and with your truest self. We are limiting this to only 14 folks, for depth! This mindful and joyous Nature "retreat" — in this beautiful mountain and river setting — offers a fabulous opportunity to…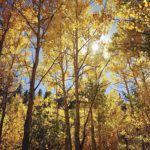 Create, Like Nature Does It
October 6, 2021
We will be "creating as Nature does." Nature is creating all the time. Through mindful, nature-based and embodiment practices, we will connect ourselves deeply with this beautiful land — in mindful, joyful and unifying ways. In this juicy connected state with nature, we will listen for our soul sparks or impulses arising. It may be to create in poetry, music, etc.  While these are welcome, we will focus on creating "Earth Art" — using the "found elements" on the land (rocks sticks, moss, grasses, dried leaves, etc). Then, we will use the ancient Tibetan sand paintings practice of (a) bringing our Earth Art to its completion, (b) show it to group for appreciation, insight, and feedback …  and then (c) "erasing the  sand painting" (i.e., return each natural elemental, in a ritual and sacred mode, to its original location  on the land). By so doing, we will encourage connection with the land, our own creativity, growth through group feedback, and deeper connection with each element of our Earth Art.