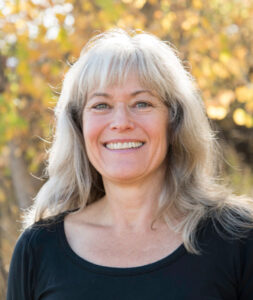 Kathleen Rude fell in love with the natural world as a young child and found her voice for environmental activism at age 10. She has a B.S. in Wildlife Ecology and an M.S. in Natural Resources. Kathleen began her career as an environmental writer. Her studies of indigenous spiritual practice eventually led her to become a shamanic practitioner, ceremonial leader and teacher.
She is a senior facilitator of the Work That Reconnects (WTR), an interactive process/workshop that helps to transform despair and overwhelm into empowerment and inspiration. She has been mentored by Joanna Macy, the internationally-acclaimed root teacher of the WTR. Building on the brilliance of WTR, Kathleen is developing her own process for helping people be an effective force for change in their lives and in the world through the choices they make every day.
She will detail this practice in her upcoming book, How To Become An Every Day Difference Maker. She is the author of the novel, The Redemption of Red Fire Women, a spiritual story of suspense and romance in the Colorado high country.