Alice Robbins (retreat manager)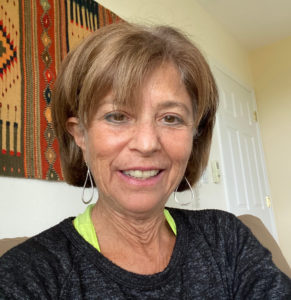 Alice Robbins (Retreat Manager) – My life's passion has been a calling to be of service to others and has taken form in many different capacities.  My love of the wilderness drew me to meditation and the Dharma over 24 years ago when I attended an 11-day silent backpacking meditation retreat in the Sierra mountains. Since then, I found my place of service as a meditation retreat manager and have had the privilege over the past 20 years of managing meditation retreats in the wilderness and wild rivers of Colorado and Southern Utah, and more recently at Rocky Mountain Ecodharma Retreat Center (RMERC).  This service experience has been profound beyond words.
I retired from my professional life three years ago, but as a family law lawyer and mediator, including participation in many different related volunteer legal projects, my focus was primarily on the rights of women who came to me ready to make important life changes, many times in extremely difficult circumstances.  Since retirement, and as a long-time amateur dancer, I have launched a dance class in Boulder and am collaborating with a fellow teacher who leads dance teacher trainings in women's prisons.  Assisting her in the prisons with women whose lives are filled with lifelong trauma, and watching their hearts and bodies release the tension through the power of dance has been life-changing for me.