Freeing the Heart, Engaging the World
With Peter Williams and Carla Brennan
June 19 - 25, 2023
Freeing the Heart, Engaging the World
This retreat explores the rejuvenating power of deep connection with nature through meditation. When we connect with the simplicity of our senses in outdoor meditation, our minds get quiet and we marvel at the ordinary wonders around us – the spray of colors in a field of mountain flowers, a dewdrop on the tip of an aspen leaf, clouds scudding across the high peaks. Practicing in nature connects us with our care for the world. As a group, we will explore our gratitude for the natural world, our grief for our impact on it, and how to make engaging with our troubled world a part of our spiritual path. This retreat completes the circle of practice, joining the silence and joy of nature meditation with the bodhisattva activity of compassionate and courageous responsiveness to the world.
The retreat will be held in silence, with some group interaction during its later days. Bring appropriate dress and gear to be outside for extended periods. There will some periods of hiking, no more than 1 – 3 miles in a day.
Silence
Every effort is made to support a deep and fruitful retreat, and noble silence is a valuable part of the process. With exceptions for dharma talks and other modes of support, and special discussions, we will be in silence.
Lodging
SHARED OCCUPANCY LODGING: Double and triple rooms are shared space; you will be sharing a room with someone you don't know.  If you have a preferred roommate, you can send a request to [email protected] and we will try our best to move the two of you into a shared space.
Lodging Options
$635 Camping
$710 Curtain Room (Single)
$710 Glamping (Single)
$710|$1250 RV Camping (single|double)
$710 Semi-Private Nook (single) see more details on registration page
$830 Single Room
$755 Shared Double (2 single beds; cost per person).
$1510 Double Room  (1 double bed;  cost per couple).
$710 Shared Triple (3 single beds: cost per person).
Scholarships
It is our intention that cost not be an impediment to practice.  If you cannot afford to attend without a fee reduction, you can ask for a scholarship on the registration web site, and then just pay the remaining amount.
Anyone with financial hardship is welcome to apply and will be assessed based on needs and fund availability. We ask that you request the lowest amount required to attend the retreat, so that we can offer support to as many people as possible. But do not let cost be an impediment to your attending; if you need a scholarship, please get one.
Payment, Deposits
A non-refundable deposit of $180 is due at the time of registration. Full payment is due 60 days before the retreat start date; your credit card will automatically be charged at that time.
Cancellation, and Refund Policies
If you cancel your retreat at any time, the $180 registration fee is not refunded.
Cancellations received 60-30 days prior will get a refund of half of the final payment.
Cancellations 30-7 days prior will get a refund of a quarter of the final payment.
For cancellations inside of 7 days there will be no refunds.
Teacher Donations (Dana)
None of this cost share goes to the teachers or to the manager, who are solely supported by the dana (generosity) of the participants. In the tradition of the Buddha, teachings are offered without a set fee, keeping costs as low as possible, so no one is excluded due to finances. In turn, we ask that your donation be as generous as possible within your means. Please bring a check or cash. We are grateful for your support.
Covid Information
Please read the complete RMERC covid policy here.   The Covid policy may change at anytime in accordance with the teacher's discretion.
PRE-RETREAT. To ensure everyone's safety, we ask that you wear an N95 mask during travel, especially while in planes and other public spaces, regardless of federal rules, and that you are really careful for 10 days before your retreat. If you have any COVID symptoms please do not come to RMERC until you are well.
To ensure everyone's safety and comfort, RMERC requires that everyone arriving at the retreat center provide a negative covid test result, preferably from a PCR test, taken less than 96 hours before the retreat.  If a PCR is not accessible, we require two rapid home tests, the first taken the day before the retreat, and the second taken the day of the retreat, with 24-36 hours between the two tests. Those using home tests should take time-stamped photos of both test results. This proof of negative test results must be presented before entering the lodge for your retreat.
Time and Transportation
The retreat begins at 4:00pm on the first day, and ends after lunch on the last day. If you are flying into Denver, the airport is about 90 minutes from the center, so you should plan on your flight arriving no later than 1:00pm to reach the retreat center on time. Return flights departing from the Denver airport should leave no earlier than 4:30pm, so you can get to the airport on time. Please do not plan on leaving the retreat early or arriving late. If camping, you might want to allow some extra time to set up your tent before the retreat starts.
Please note that the center is at 8500 feet, similar to most Colorado ski towns. If you are concerned about acclimating from sea level, you might consider arriving a day or two in the Denver/Boulder area before the retreat.
Contact
You will be out of contact with no internet access or cellphone service during the retreat. Please complete all personal business before you arrive. The staff will have the ability to make and receive emergency calls or emails on your behalf, but phone and internet are not available for personal use.
Food and Meals
Three simple vegetarian meals a day will be provided from dinner the first day through lunch on the last day. If you want a snack between meals, or supplemental protein such as jerky or packaged fish, you can bring a small quantity of packaged unrefrigerated food. Tea and coffee along with milk and sweeteners are available before and during breakfast. Please do not bring anything that needs refrigeration (medicine excepted). Excessive snacks are unnecessary: if you need a boost, a little gorp or an energy bar is sufficient for most people.
Special Needs
Figuring menus and quantities, shopping, organizing, and cooking are complex and crucial tasks for a retreat. We provide simple, wholesome, natural, predominantly organic, vegetarian meals. We can accommodate common food allergies such as gluten, soy or dairy, but not food preferences. Make sure to include on the registration form full details of any special allergy or health needs you have beyond basic vegetarian, and the cook will contact you if they require discussion.
Helper (Yogi) Jobs
Some of the work necessary to support the group will be handled by participants during the retreat. You will be able to choose your yogi job, and will keep it throughout the retreat. Most participants find serving others in this way quite enjoyable, and a great opportunity for practice in action.
Teachers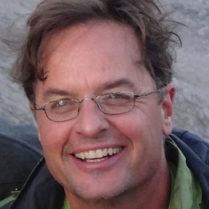 Peter Williams
Peter has practiced meditation for 29 years in the Theravada and Tibetan Buddhist traditions. He has done more than 31 months of silent retreat. He has taught insight meditation (mindfulness) since 2003 and has completed the Community Dharma Leader training through Spirit Rock Meditation Center. Peter teaches retreats and dedicated practitioner groups based in Longmont, CO. He has taught mindfulness to diverse audiences, from Colorado juvenile justices to school teachers to environmentalists. He is one of the founders of the Rocky Mountain Ecodharma Retreat Center in the mountains near Boulder, CO. Peter has been practicing as a transpersonal psychotherapist since 2007, using mindfulness and spirituality to heal emotional distress. In an 18-year career in the environmental field, Peter worked as an environmental educator for Massachusetts Audubon Society, as a wildlife biologist and lecturer at the University of Vermont, and as a consulting ecologist for groups such as the Nature Conservancy and the U. S. Forest Service. Peter enjoys playing piano, golfing, bird watching, hiking and being outdoors as much as possible.
Learn more about Peter Williams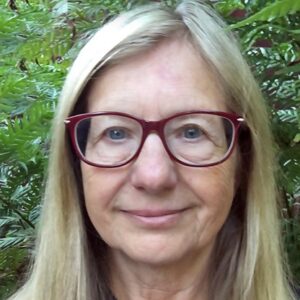 Carla Brennan
Carla Brennan, M.Ed., has trained in the Zen, Insight Meditation and Tibetan Buddhist traditions since 1975 and is an authorized Spirit Rock Teacher. She founded Bloom of the Present Insight Meditation (bloomofthepresent.org) in 2014. Carla also taught Mindfulness-Based Stress Reduction for 18 years and is a former transpersonal psychotherapist. Currently, she teaches with Jack Kornfield and Tara Brach in the Mindfulness Meditation Teachers Certification Program (MMTCP) and with Cloud Sangha. Carla has spent many months in silent retreat including two monthlong solos in the wilderness. Her dharma approach emphasizes integrating wisdom into everyday life, releasing the qualities of the awakened heart and abiding in the openness of presence. Her work also includes guiding people to the direct experience of our indivisibility from the living world, thus uniting our inner and outer nature to discover our true nature. As a photographer, she is dedicated to documenting the disappearing beauty and wonder of the natural world. Carla believes that we now must mobilize all of our wisdom and compassion to respond to the dire consequences of climate collapse and social injustice. Dedicated to spending as much time outdoors as possible, Carla is a nomad, exploring the world along side her partner of…
Learn more about Carla Brennan