Unwinding Our Barriers to Loving Freely: A Mostly Silent Retreat
With Cynthia Wilcox
September 15 - 19, 2021
The longing for authentic connection is universal, yet we all have barriers and defenses, held patterns that keep us from the very thing we long for. Rumi advised us to "seek and find the barriers within yourself, and love them." As we see and feel the hurt and hardened layers and how we hold them energetically in our bodies, they begin to fall away. The retreat will include experiences that invite deep dives into the barriers that separate us, and time and space to hold those barriers skillfully and tenderly, both alone in nature and in presence with others. Practicing open-hearted, undefended presence in nature is a powerful and safe way to access the experience of nonseparation, and helps us to perceive more clearly the holding patterns that arise in human relationship.
This is a deepening practice retreat for those who have an established awareness practice and a capacity to stay present with emotion. Each day will include guided meditation practices for embodied presence (connection with self), silent meditation in nature (connection with nature), meditation in pairs (connection with another), group interactions exploring individuals' personal barriers/patterns and working skillfully to shift these barriers/patterns. Through these practices we will access the possibility of unwinding our the protective layers from our essential being, opening to our innate capacity for loving connection.
Teacher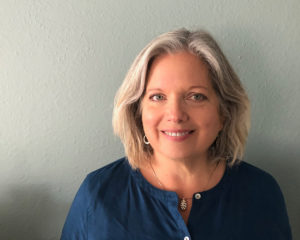 Cynthia Wilcox
My personal journey is in coming to live from embodied presence, listening to the wisdom of the body, with compassion. I value seeing the goodness and beauty in others, walking alongside, supporting and trusting each one's own knowing. I hold space and steadiness and hope. I have confidence in this path. The teachings offered here have evolved through integration of various traditions which have been my personal path over the last 14 years: Insight Meditation, Buddhist psychology, Realization Process (a series of practices for opening the body, heart and mind to nondual reality through inward contact with the internal space of the body, Judith Blackstone). I teach residential retreats and groups (in person and by videoconference) for deepening embodied practice and unwinding interpersonal patterns, as well as courses for therapists aspiring to hold the healing space of compassion and awareness in their work with clients. I was formerly an adjunct teacher with the Insight Meditation Community of Washington. I currently mentor numerous programs with Tara Brach and Jack Kornfield, including the Mindfulness Meditation Teacher Certification Program through SoundsTrue.
Learn more about Cynthia Wilcox