Women's Soul Fire Intensive
With Carol Kortsch
September 3 - 6, 2021
Women of all Ages Welcome
What has this pandemic year fired up in you?
Bring your learning's, your longings, your grief and stories, to this woman's circle for all ages. We will fan that sacred fire that Mother Earth continues to birth from within us.
• Our time together will consist of large group, small group and much solitary wandering on this beautiful land in the
heart of the Rocky Mountains. Appropriate Covid measures will be in place for our safety.  Indoor private rooms will be available (with proof of vaccination) or bring your own tent for a deeper wild immersion.
• Together we will co-create a trustworthy circle where inspired listening will bring us  beyond human conversation to the dream of Earth.   Here our Ancestors still speak and guide us to our own personal and communal  wisdom.
• One brilliant thing that this pandemic season has shown us is how Nature is always ready to be our Teacher. To stop, listen and join the multitude of ways the Divine Feminine speaks (shouts, cries, dances, or sings!)
Come – it is finally time to plan to be face-to-face, Zoom-free, in-person again!  Together in the Great Circle of water, forest, rock, wind, and Rocky Mountain wild.
Teacher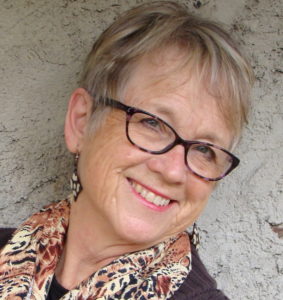 Carol Kortsch
Carol was born in Africa, educated in Canada, and then worked internationally building community in different forms. After 25 years in psychotherapy and group practice at Stonehaven Commons in Radnor, PA., she now offers nature-based retreats in Colorado as a Courage & Renewal group facilitator, trained by Parker J. Palmer. She is now blending the Earth-based practices of Animas Valley Institute (Bill Plotkin) and other local organizations in a visionary program called ElderSoul.  As a life adventurer and Earth listener, she recognizes our essential and critical human need to stop, slow down, and listen to our lives and all our relations speak
Learn more about Carol Kortsch