Healing with Nature
With Rochelle Calvert and Natasha Deganello Giraudie
August 26 - 29, 2021
This weekend nature-centered mindfulness and meditation retreat is an opportunity to heal, re-connect and re-emerge into a greater sense of wholeness in the beautiful landscape of the Colorado Mountains.
Through this retreat, we will explore how nature-based practices, our relational connection to the natural world, and related somatic experiencing can support healing and transformation of challenging or traumatic experiences.
We will have an opportunity to study, practice, and integrate the wisdom of these teachings in the community. You will have the opportunity to relax and reflect, be led on nature meditations, reflective journaling exercises, and beautiful hikes, all while strengthening your skills to integrate it all into your everyday life.
Example of Daily Schedule:
6am – Wake up bell
6:30 – Meditation
7:15  – Breakfast
8:30 – Morning program
12:00 – Lunch
12:30-2pm – Free time
2:00 – Afternoon program
5:00 – Dinner
6:00 – Evening program
8:30-9:00 – Ready for bed/sleep
What You Will Love:
– Guidance and instruction in all of the activities described above
– Sitting, walking, and playtime in a beautiful wild setting
– Free time for rest
– Evening "community-building" and celebration
– One-on-ones with the teachers
– Delicious plant-based meals, and tea and coffee
– Your choice of lodging: a single room or outdoor tent site
What You Should Know:
– Our retreat is designed to be enjoyable, not rigorous … and participants are expected to have an open mind and heart as we build our community and share experiences together:
– There will be a flow between alone time and group time, but come prepared to enjoy others, and participate in community and group activities.
–Use of silence: every effort is made to support a deep and fruitful retreat, and noble silence can be a valuable part of the process. We will weave periods of silence into the retreat at strategic times, to allow you to go deeper within. Some meals may be in silence.
-We will all share in the community work around meal preparation and cleanup. You will be able to choose your helper/yogi job. Most participants find serving others in this way quite enjoyable, and a great opportunity for practice in action.
-Some mindfulness experience is valuable but not required, and beginners are welcome. Complete mindfulness instructions will be given, appropriate for your level.
-If you choose to camp, then some camping experience (car camping or backpacking) is helpful, but not required. You can stay as close to the Lodge or as far away as you like.
-You should be in good health, able to sit and walk outdoors, tolerate the 8,500-foot elevation, and smile through sudden weather changes.
-Bring the necessary clothing and equipment to enjoy being outdoors in a variety of conditions. We will be able to be indoors in inclement weather but otherwise will be sitting, eating and walking outdoors.
-Please note that the center is at 8,500 feet, similar to most Colorado ski towns. If you are concerned about acclimating from sea level, please consider a day or two in the Denver/Boulder area before the retreat. You may also want to consider bringing supplements to support acclimation.
-It is important to us that everyone makes a commitment to be present for the entirety of the retreat (from Thursday at 5pm through Sunday at 1pm), so please plan your travel arrangements accordingly! The program starts: Thursday, August 26th at 5pm, and ends August 29th at 1pm
-You will be unplugged and out of cell phone or wifi reach — during the retreat. Please complete all personal business before you arrive. The staff will have the ability to make and receive emergency calls on your behalf, but the phone is not available for personal use.
COVID SAFETY AND REQUIREMENTS
COVID TESTING/VACCINE
For all individuals, proof of a negative covid test administered within 2 days before arrival at RMERC, with results received by RMERC prior to arrival. Individuals without proof of a covid test will not be allowed at the retreat center.

For all individuals staying in the lodge, proof of a completed covid vaccination, to be received 10 days or more before the start of the retreat. Individuals without proof of vaccination will not be allowed to stay in the lodge.
Proof of a negative covid test and completed vaccination can be uploaded on the RMERC website. The tests are required of all teachers, staff, and yogis.
WAIVER– An RMERC Waiver and Release is required of all teachers, staff and yogis. You will be required to sign and submit this form prior to retreat. The waiver can be signed online.
Cost
This retreat is mostly a camping retreat. However, a limited number of rooms will be available in the lodge for those who have proof of a Covid vaccination. All lodge rooms are for single individuals or couples already living together. The cost of the retreat is meant to be as affordable as possible, and consists of the  elements below:
ONE, the actual expenses: renting the center, lodging, food, cooks, insurance, etc:
Food & Lodging Prices
Entire Retreat 8/26-29
Camping                                                                                    $440
Semi-private Nook (single)                                                   $500
Single Room                                                                             $600
Double (2 single beds; couples only; cost per couple)     $850
Double (1 double bed; couples only; cost per couple)      $850
TWO, none of these fees above go to compensate your leaders, Rochelle or Natasha. We are financially compensated for this retreat only through a voluntary donation from you.
In the tradition of the Buddha, this is called Dana, and our teachings are offered without a set fee. If you would like to offer a donation, please bring a check or cash. 
We are grateful for this support of our hosting your retreat!
Scholarships:
It is our intention that cost not be an impediment to practice, and sliding fee scale options and scholarships are available. If you cannot afford to attend without a fee reduction, you can ask for a scholarship, please reach out to rochelle@newmindfullife.com. to discuss options and support.
Payment, Deposits
A deposit of 50% of the retreat cost is due at the time of registration. The remaining balance is due 30 days before the retreat start date; your credit card will automatically be charged at that time.
Cancellation, and Refund Policies
A refund of 50% of the deposit will be granted for cancellations up to 30 days before the retreat start date (50% of our deposit refundable). No refunds will be granted within 30 days of the retreat start date.
**If you feel that you would truly benefit from this workshop, but are not currently in a financial situation to attend, please email me at rochelle@newmindfullife.com directly to discuss other options.
Teachers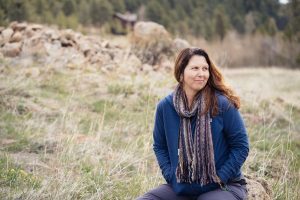 Rochelle Calvert
Rochelle Calvert has a devoted love to share the power and healing potential of mindfulness, somatic awareness and nature. She has studied and taught mindfulness for the past 16 years and knows personally the transformational potential. Rochelle currently leads courses and retreats in mindfulness, somatic experiencing and Awake in the Wild- nature-based mindfulness. She also facilitates professional trainings in mindfulness for clinicians and travels the country teaching seminars. She is a certified mindfulness teacher with the Mindfulness Teaching Institute and the International Mindfulness Teachers Association. She has also trained and assisted with Mark Coleman and as an Awake in the Wild meditation teacher. She is a licensed clinical psychologist and somatic experiencing practitioner. She practices mindfulness-based meditation rooted in the Buddhist Theravada Tradition and practices meditation outside in nature daily.
Learn more about Rochelle Calvert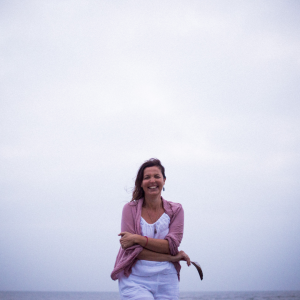 Natasha Deganello Giraudie
As a child growing up in Venezuela, Natasha learned some of her most valuable lessons outside the classroom – from indigenous people living on their ancestral lands. As an adult, she studied with the Dalai Lama for more than 20 years and had the opportunity to attend nature-based retreats with Thich Naht Han in his monastery. As a professional nature meditation teacher and certified moon guide, she has taught groups from the United Nations, Google and Airbnb as well as medical practitioners, politicians, nonprofit leaders and filmmakers in the US, Latin America and Asia. Natasha is also a documentary filmmaker. Her experiential nature meditation film, Inmanencia, has been selected for festivals around the world from Boulder to Buenos Aires to Bhutan where it won the Audience Choice award. Her current series of short films, One Word, was selected by Robert Redford and the Redford Center as a powerful voice at the intersection of youth, indigenous wisdom and climate resilience.
Learn more about Natasha Deganello Giraudie