Healing in Nature
With Rochelle Calvert and Natasha Deganello Giraudie
August 26 - 29, 2021
This weekend nature-centered mindfulness and meditation retreat is an opportunity to heal, re-connect and re-emerge into a greater sense of wholeness in the beautiful landscape of the Colorado Mountains.
Through this retreat, we will explore how nature-based practices, our relational connection to the natural world, and related somatic experiencing can support healing and transformation of challenging or traumatic experiences.
We will have an opportunity to study, practice, and integrate the wisdom of these teachings in the community. You will have the opportunity to relax and reflect, be led on nature meditations, reflective journaling exercises, and beautiful hikes, all while strengthening your skills to integrate it all into your everyday life.
COVID SAFETY AND REQUIREMENTS
COVID TESTING/VACCINE
For all individuals, proof of a negative covid test administered within 2 days of arrival at RMERC, with results received by RMERC prior to arrival. Individuals without proof of a covid test will not be allowed at the retreat center.

For all individuals staying in the lodge, proof of a completed covid vaccination, to be received 10 days or more before the start of the retreat. Individuals without proof of vaccination will not be allowed to stay in the lodge.
RMERC will be creating a form submission process on the RMERC website to submit covid test and vaccination results. The tests are required of all teachers, staff, and yogis.
WAIVER– An online RMERC Waiver and Release is required of all teachers, staff and yogis. You will be required to sign and submit this form prior to retreat.
LODGING and MEALS:
$440.00- Camping
$520.00-Double Room/Shared (only available for couples)
$600.00- Single Room
Teachers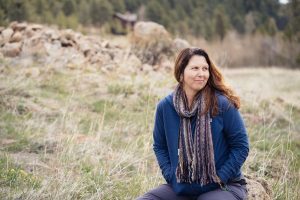 Rochelle Calvert
Rochelle Calvert has a devoted love to share the power and healing potential of mindfulness, somatic awareness and nature. She has studied and taught mindfulness for the past 16 years and knows personally the transformational potential. Rochelle currently leads courses and retreats in mindfulness, somatic experiencing and Awake in the Wild- nature-based mindfulness. She also facilitates professional trainings in mindfulness for clinicians and travels the country teaching seminars. She is a certified mindfulness teacher with the Mindfulness Teaching Institute and the International Mindfulness Teachers Association. She has also trained and assisted with Mark Coleman and as an Awake in the Wild meditation teacher. She is a licensed clinical psychologist and somatic experiencing practitioner. She practices mindfulness-based meditation rooted in the Buddhist Theravada Tradition and practices meditation outside in nature daily.
Learn more about Rochelle Calvert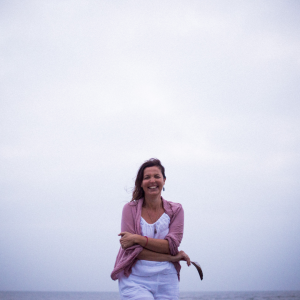 Natasha Deganello Giraudie
As a child growing up in Venezuela, Natasha learned some of her most valuable lessons outside the classroom – from indigenous people living on their ancestral lands. As an adult, she studied with the Dalai Lama for more than 20 years and had the opportunity to attend nature-based retreats with Thich Naht Han in his monastery. As a professional nature meditation teacher and certified moon guide, she has taught groups from the United Nations, Google and Airbnb as well as medical practitioners, politicians, nonprofit leaders and filmmakers in the US, Latin America and Asia. Natasha is also a documentary filmmaker. Her experiential nature meditation film, Inmanencia, has been selected for festivals around the world from Boulder to Buenos Aires to Bhutan where it won the Audience Choice award. Her current series of short films, One Word, was selected by Robert Redford and the Redford Center as a powerful voice at the intersection of youth, indigenous wisdom and climate resilience.
Learn more about Natasha Deganello Giraudie