Inner Outer Nature – Optional Self-Retreat
With Johann Robbins
August 2 - 6, 2021
Optional Self-Retreat August 2-6: 4 nights, $250
For those attending the Inner and Outer Nature – Entire Retreat or the Inner and Outer Nature -Ecodharma Training Retreat, you are welcome to show up early, on Monday August 2, for a four night self-retreat. Full dharma support will be provided, including how to do a camping self-retreat, setting intentions, finding a campsite, teacher one-on-ones, and integrating back into sangha. Meals are not included, bring a small camp stove and food. This is an incredible opportunity to find your own spot on the land, and go deeply into silence and stillness, surrounded and held by nature.
Additional Information
Special Coronavirus Conditions
Impermanent Sangha is watching the unfolding events of Coronavirus COVID-19, and our hearts go out to anyone suffering from loss, illness or exposure.
Everyone will be required to submit proof of a negative molecular (not antigen) Covid test taken no earlier than 72 hours before your retreat starts. Other Covid protocols may be in place to keep everyone safe.
To insure everyone's safety and ease, we will be asking anyone with any COVID symptoms, or is feeling unwell, or has or may have been exposed to COVID, not to travel to Rocky Mountain Ecodharma Retreat Center (RMERC) for the retreat.
We will also require anyone who develops any COVID like symptoms or becomes sick at the retreat to leave RMERC and return home immediately, to protect the health of the other yogis and teachers. If someone gets sick or needs to be quarantined we are not able to do that at RMERC, especially as indoor lodging will not be available, and the altitude is not conducive for healing respiratory illness.
What to Bring
Click Here for a What to Bring List
Teacher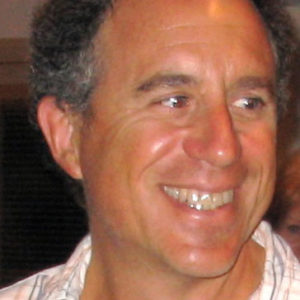 Johann Robbins
Johann started backpacking and meditating as a teenager, and deepened his spiritual journey on frequent solo wilderness trips. His passion is facilitating spiritual practice in nature: he has guided and taught wilderness retreats and workshops in various traditions for over 25 years, including as a Vision Quest guide in the late 1990s. Johann founded Impermanent Sangha in 2002 and has led dozens of Ecodharma and nature meditation retreats, including backpacking, camping, canoeing and rafting. Johann founded Rocky Mountain Ecodharma Retreat Center in 2016 and is its Executive Director. Johann teaches Mindfulness Meditation, also known as Insight or Vipassana, with a modern secular approach. He has been meditating since 1974 and was asked to teach in 2008. He completed the two-year CDL teacher training program at Spirit Rock in 2012. His primary teachers include Shinzen Young and Eric Kolvig (who also helped found Impermanent Sangha and taught wilderness retreats for many years before his retirement).
Learn more about Johann Robbins