ElderCouncil
With Carol Kortsch
June 17 - 20, 2021
What does it mean to convene as a Council of Elders?
The word 'Elder' has held countless profound meanings for global cultures, religious traditions, and local communities throughout the ages.
What does it mean for you now, in this tumultuous season of change to be an authentic elder?
 How is your soul guiding you to take your place as a local/global elder?
What wisdom are you learning in the crucible of pandemic that clarifies your path as a community leader?
What of Nature's wisdom has your specific place in your local watershed been teaching you to pass on to the next generations?
What gifts, what questions will you bring to offer to this Council, to the listening community of the Rocky Mountain watershed we will wander on?
As elder souls coming together in community, how can we be mirrors, to receive and offer back the other's stories, in both the human and other-than-human conversations of our lives? How might our eyes be opened to be "seers", to serve in a deeper and clearer context in our role as Earth elders? We will come together, offering our gifts and questions on behalf of the urgent global call to serve the human village and the Earth communities we are part of. As much time as possible will be spent outdoors to re-imagine our unique essence in relationship with the wild bounty of the Rocky Mountains, the backbone of this continent.
Teacher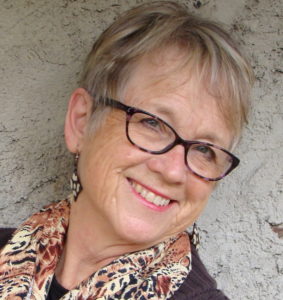 Carol Kortsch
Carol was born in Africa, educated in Canada, and then worked internationally building community in different forms. After 25 years in psychotherapy and group practice at Stonehaven Commons in Radnor, PA., she now offers nature-based retreats in Colorado as a Courage & Renewal group facilitator, trained by Parker J. Palmer. She is now blending the Earth-based practices of Animas Valley Institute (Bill Plotkin) and other local organizations in a visionary program called ElderSoul.  As a life adventurer and Earth listener, she recognizes our essential and critical human need to stop, slow down, and listen to our lives and all our relations speak
Learn more about Carol Kortsch