Healing Yourself: Healing the World–A Self-Compassionate Grieving Path for Healing in Midlife and Beyond
With Donna Roe Daniell
October 28 - 31, 2021
In this weekend, we will uncover and explore what we know about ourselves deep inside, that is always there for us—when we slow down and get quiet.  We will explore being with each other and being alone, exploring silence and conversation and how each of these experiences can reveal more about ourselves and our hearts and minds.
This year's retreat will go deeper into grief work and how to create a safe container for doing this deep diving.  You will learn about the healing roadmap of IFS, or Internal Family Systems Therapy and how to identify and work mindfully within your own internal system.  You will experience how to hold yourself deeply in nature-based practices.
The toolbox for this retreat includes the following:
Mindful Self-Compassion (Kristin Neff, Christopher Germer & others)
The Work That Reconnects, Active Hope (Joanna Macy)
Insight Meditation (Nature-based practice)
Internal Family Systems Therapy (IFS)
Standing at the Edge (Joan Halifax)
My Midlife Voyage to Transformation– 5 Stages but specifically the Deep Diving and Rebirthing of Stages 3 & 4
Teacher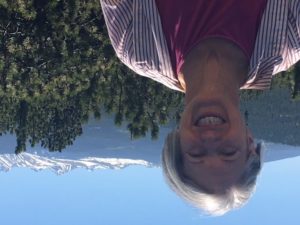 Donna Roe Daniell
Donna brings over 28 years of experience as a family therapist, vipassana meditation practitioner, MBSR teacher, certified IFS therapist and trained MSC teacher into her coaching practice. She works specifically with women in midlife transitions such as divorce, death of a loved one, empty-nesting, caretaking a loved one, menopause or major medical issues, and retirement or work transitions. Her unique coaching program, "The Midlife Voyage to Transformation," offers a powerful mindfulness toolbox that ignites fierce courage in the face of fear. This roadmap through your grief brings true authenticity, clarity, and passion back into your life again. You can read more about this voyage and take her Assessment here.
Learn more about Donna Roe Daniell